J.R. Writer Speaks On Getting Shot
October 13, 2009 @ 5:48 PM EDT
General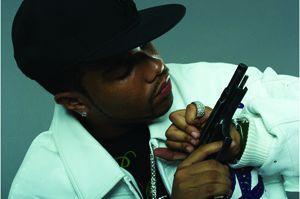 Unbeknownst to me, J.R. Writer was shot in the leg this past Saturday in The Bronx. Recovering at home, he spoke to XXL about the situation.
"They wasn't trying to rob nuthin', they looked more like they was going to kill something. None of us was strapped, we actually thought we was in a low spot in the BX. On top of that we been coming there for the past three months with no problems working on my album and new mixtape."
The Diplomat almost played dead after he was shot to avoid anymore conflict. "When we saw the look on his face and heard him say, 'Now what, what now' it sounded more like a beef then anything else so we got up out of there," he said. "That's when he let off two shots our way, which, one of the shots hit me and I dropped. He then starting shooting at my peoples and running towards them. When I saw that I was gonna play dead but I said, 'Hell no' and picked myself up and got across the street where my nigga Plat was running back towards my way. The shooter looks back and sees me limpin' across the street with my nigga Plat and starts runnin' towards us like he was going to finish me off 'til he heard police sirens and ran off."
Sidebar: Juelz didn't know neither.