Chris Brown Hated BET Awards MJ Tribute
December 4, 2009 @ 3:46 PM EST
General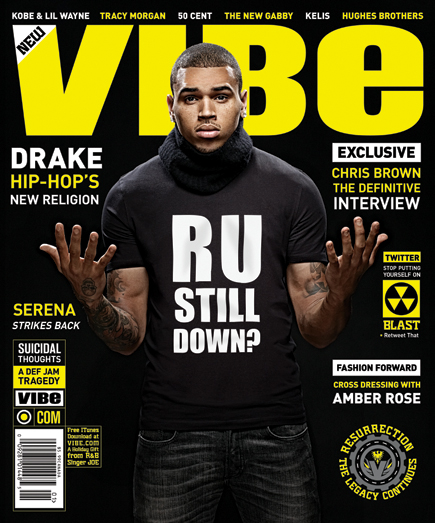 In the relaunch issue of VIBE, Breezy says he wasn't feelin' the BET Awards Michael Jackson tribute. Don't worry Chris, everybody hated it.

You were removed from the BET Awards show when the Michael Jackson tribute was happening. As a supreme MJ fab, that had to hurt.
It was wack. I'll keep it a hundred. The BET Awards was horrible. I was watching it, holding my face like, "Oh my God, this is wack." I didn't get it. Michael Jackson was such a big entertainer. And I'm not dissing any of the artists who did the songs. But I was expecting a lot more of energy for Michael. And BET Awards usually comes hard. I was expecting them to have Usher, Omarion and even Justin. And I was expecting Ne-Yo to dance. They were so bent on not getting me there that they messed up their own show.
The new issue of VIBE is on newstands now.