Jay-Z, Young Jeezy & Trey Songz Interview (Ed Lover Show)
January 13, 2010 @ 8:20 AM EDT
General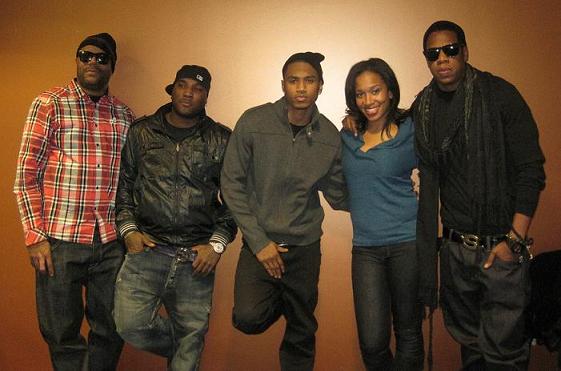 Hovi woke up early this morning and headed to NY's Power 105.1. Along with opening act Trey Songz, Jay's in the studio to plug the upcoming BP3 tour.
Part 1
Runnin' late, Da Snowman just walked in the building from an all night session with Swizz. Jay compares the good vibes to Hard Knock Life. A gang of touring questions.
Part 2
Hov is about do Garden for the eighth time. Trey gets his mack on. When's Jeezy's album coming? Jay and Jeezy explain "LeBron, Dwayne Wade" line. Trey's criticism of R.Kelly.
Part 3
Jay calls Cowboys-Jets Super Bowl. More TM 103 talk. Trey's future plans. Jay touches on religion. Beanie beef. Drake. Lupe. Hov cosigns "Exhibit C".