Swizz Beatz Speaks On "Stranded"
January 21, 2010 @ 9:18 PM EDT
General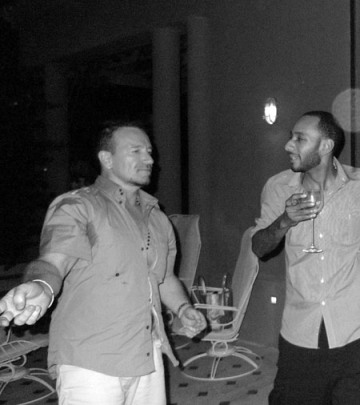 Swizz Beatz spoke with Rolling Stone earlier today on how his musical tribute to Haiti with Bono, The Edge, and Jay-Z came about. He also dishes out some more details of the song and why he added Rihanna into the mix.
"I knew that Jay would be able to tell a story and that Bono would be able to sing and bring it home," he said. "The last component that I added was Rihanna, and she's kinda like the angel that's on the track, softening it up and giving it that caring feeling, because this hook is so powerful."
You already know who debuted the title first.