Lupe Fiasco On Toca Tuesdays
January 26, 2010 @ 11:46 PM EDT
General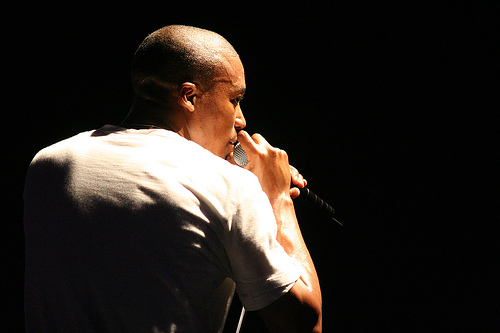 I know YN must love all these Lupe clips. The rapper continued his radio rounds today and stopped by Shade 45 for Toca Tuesdays with Tony Touch.
Part 1: He explains why he takes his time crafting his albums while touring in between, but might switch things up by dropping another album this year. He says even though it wasn't planned,  "I'm Beaming" is the official single.
Part 2: While taking calls from fans, he touches on his "Resurrection" track he did for Haiti and his Summit On The Summit.
Part 3: He talks about who he rounded up for production on the album, possible work with Jay Electronica and CRS and blesses the show with an off the dome freestyle over Nas' "Flyest Angels".
"No leaks, no breaks, and no shakes/ First try/ No takes"
Props: Illy