Rich Boy Gets Drake Collabo
February 17, 2010 @ 12:08 PM EDT
General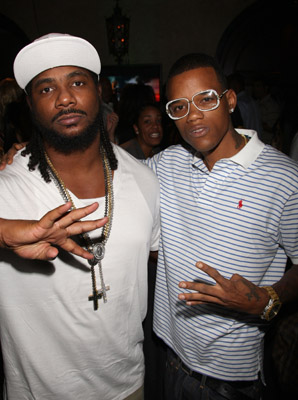 Drizzy can't get Sade to work with him, but he did bless Mobile Alabama's finest with a guest appearance for his upcoming album. Who knew he and Rich Boy go back?
"Drake, you know how he do. He do his melodizing. He did his thing," says Rich Boy. "But we also did a song way back before he blew up called 'Must Hate Money' and you could YouTube it. I kinda had a good feeling about him. He did this track, brought it to me in Atlanta, and by the time he blew up I was surprised. He put it on a couple of his mixtapes [Comeback Season]. So I'm surprised that Drake did his thing like that. I'm most definitely proud of that guy."
This guy lucked out.
Previously: Rich Boy Meditates Like A Buddhist