Ludacris Ties Diddy's Billboard Record
March 15, 2010 @ 1:16 PM EDT
General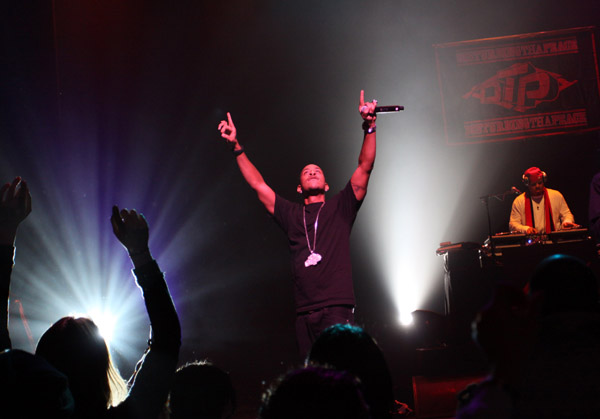 Luda's got a long list of hits and it goes on. With the success of Taio Cruz's "Break Your Heart", Ludacris scored his fifth number one record on Billboard's Hot 100. Read 'em and weep:
Taio Cruz Ft. Ludacris "Break Your Heart" (March 11, 2010)
Fergie Ft. Ludacris "Glamorous" (March 24, 2007)
Ludacris Ft. Pharrell "Money Maker" (October 28, 2006)
Usher Ft. Ludacris & Lil Jon "Yeah!" (March 6, 2004)
Ludacris Ft. Shawnna "Stand Up" (December 6, 2003)
UPDATE: It appears that not all of our commentators are ignoramuses. CTG pointed out that Diddy has five as well. Sorry, Luda.
UPDATE 2: