Yukmouth's Chain For Sale ?
March 24, 2010 @ 8:41 AM EDT
General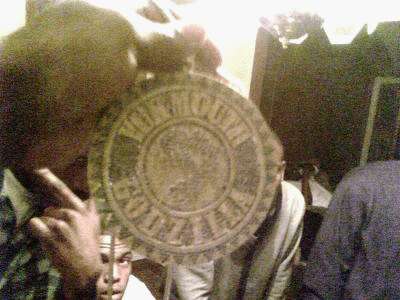 Game's compadre, Menace, snapped a picture last night of what appears to be Yukmouth's chain. On Monday night, Suge Knight and 10 others were involved in an altercation with the rapper. Menace said he was oblivious to the fight and scored the chain off the Internet.