YN Editorial: Hate Me Now
April 22, 2010 @ 4:16 PM EDT
General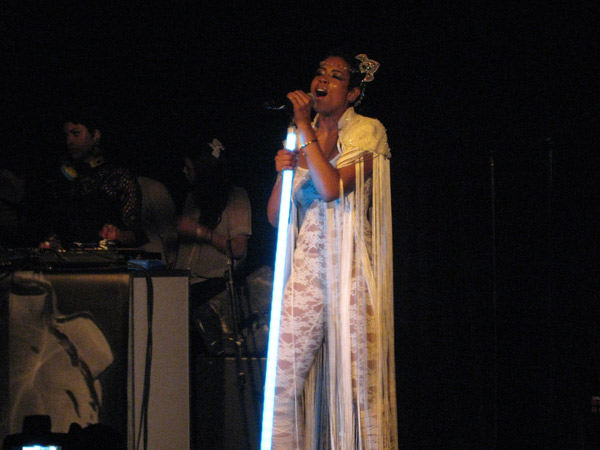 Dear Kelis,
They hate you so much right now. The hip-hop community. If Solar is Satan, you're the Wicked Witch Of Rap. Shit, you even had Just Blaze talkin' crazy about you and he's genuinely a nice guy. I'm gonna say this directly to you, what's on the mind of most hip-hop heads: Why must you destroy our icon? The mighty Nasir Jones. You must like his pockets flat not fat. I don't wanna be all up in your business but I don't really think he can afford them crazy payments these L.A. judges keep dishin' out like Stockton. You got son in a Sgt. Slaughter cobra clutch and you won't let go. Y'all need a resolution. Please be reasonable, boo.
You seem like you've moved on yourself. I checked you out last night at Santos. Tracy invited me. You was dolled up and diva'd out. The Queen B of your intimate fab world. I felt like an outsider. Most of the songs you performed were from your upcoming album so I was lost like the TV show Minya Oh loves. The couple of thousand dollar lesbians around me seemed to be havin' a good time though to your dance grooves. As for a colleague of mine? Not so much. I reckon you might wanna avoid the paper of record. Oops.
Anyhoo, you looked like you were havin' as much fun as the crowd. And you looked good, girl. Baby fat—bye bye. No Kimora. And are those new boobies? I know. None of my biz. But inquiring minds wanna know: Do you think people are gonna give your new sound a fair shake when the TMZ clouds hang over your daily operation? Closure is the key to end all your woes. And I hope you truly get it.
Truth be told, I'm more Team Kelis than I hate to admit. Shit I watch flicks and root for the bad guy. I know what it's like to not be liked. I'm about to make a powermove myself that's gonna be unpopular and piss off many so I can relate. So I'm sure you'll weather the storm. Don't ever doubt yourself, Ms. Rogers. There's a mirror in your bathroom so go stand in front of it. Say it with me: Yes I can. With Will.I.Am.
Air smooches,
YN
P.S. That "Milkshake"/Madonna mash-up was kinda tight. Future bright!