Kid N' Play Celebrate 20 Years Of House Party
April 23, 2010 @ 12:40 PM EDT
General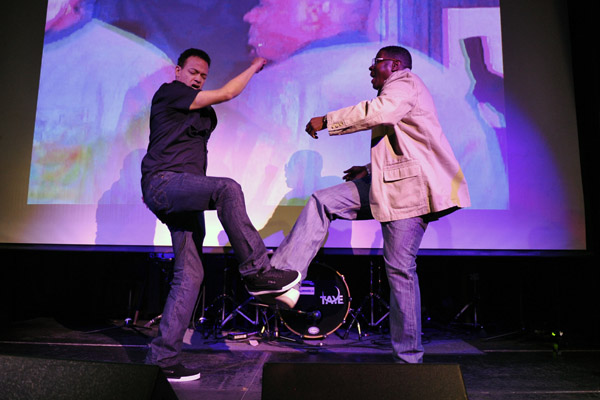 As part of the Tribeca Film Festival kick off this past Monday, Kid N' Play celebrated the 20 year anniversary of their movie, House Party.  Funny how time flies. The pair reunited in February on The Mo'Nique Show and last September, DJ Jazzy Jeff revealed that he and Will Smith turned down the starring roles. Well Blackvoices caught up with the duo and had them speak on their cult classic.
Christopher "Play" Martin: You know, the great thing about it, is that it doesn't feel like 20 years. It's amazing, and the good thing about it is not to take yourself seriously, which I can say I wasn't perfect with. I got a chance to rest and look back and see the groundwork that me and Kid laid out. When I look back at the music and comic book that Marvel put out, we accomplished a lot of good work.

Christopher "Kid" Reid: It was great, awesome and very humbling. It was a collaborative project, and I had the opportunity to work with some great people who made me and Play look good. People think that this makes you feel confident, but it's totally the opposite. I feel blessed and humbled by what people think of our work.