Game Dedicates Song To "Mother's Womb"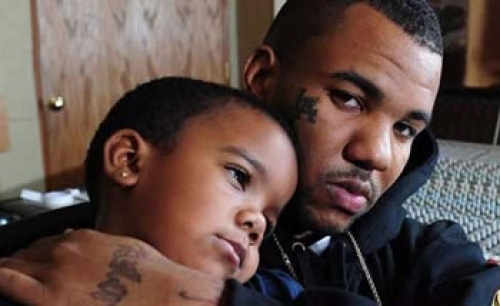 The good folks over at Complex got a chance to preview Game's R.E.D. and one particular track review caught my eye. Don't let the title scare ya.
"Mother's Womb" f/ Nelly Furtado
Produced By: Pharrell
Complex says: The title's kind of gross, right? Doesn't sound so hot, either. Game waxes poetic about all the gangsta shit he's been up to since he's left his mother's womb. What better way to do that than have Nelly Furtado ride shotgun? FOH. Skateboard P brings those Neptunes key patterns that sound like a throwback to his early chart-toppers, which is both a good and bad thing. The mix we heard was rough, but Furtado's vocals sounded good.
Just in time for Sunday. Way to go, Chuck!