Lyor Cohen Talks Missing Out On Drake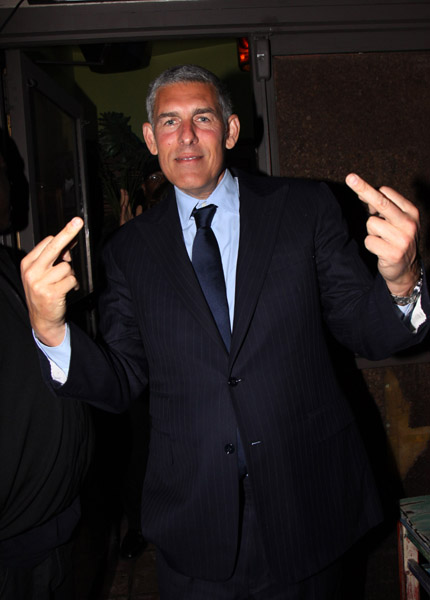 This flick of Lyor Cohen was snapped last year during Drake's gig at S.O.B's . Today though, Complex posted their interview with the Warner Music CEO. In a excerpt below, he speaks on not securing Drizzy to the label.

Speaking of new artists, many people were expecting Drake to sign with you at Warner Music. Did it disappoint you that he ended up going with Universal Motown?
Lyor Cohen: A very disappointing thing. But I'm a lover of rap music. I want good things to happen to this industry. I have so much good fortune and already have everything. I feel like we have a terrific company, and we're very old-school in that once we grip someone's hand, fundamentally we believe that's a deal. But that's not this generation. They'll grip someone's hand and say they're coming, but if someone offers them more they will renege. That's not how we get down.

Did Drake do that?
Lyor Cohen: I'll keep that between Drake and myself.