Eminem, Royce Da 5'9″ & Mr. Porter Freestyle (Westwood)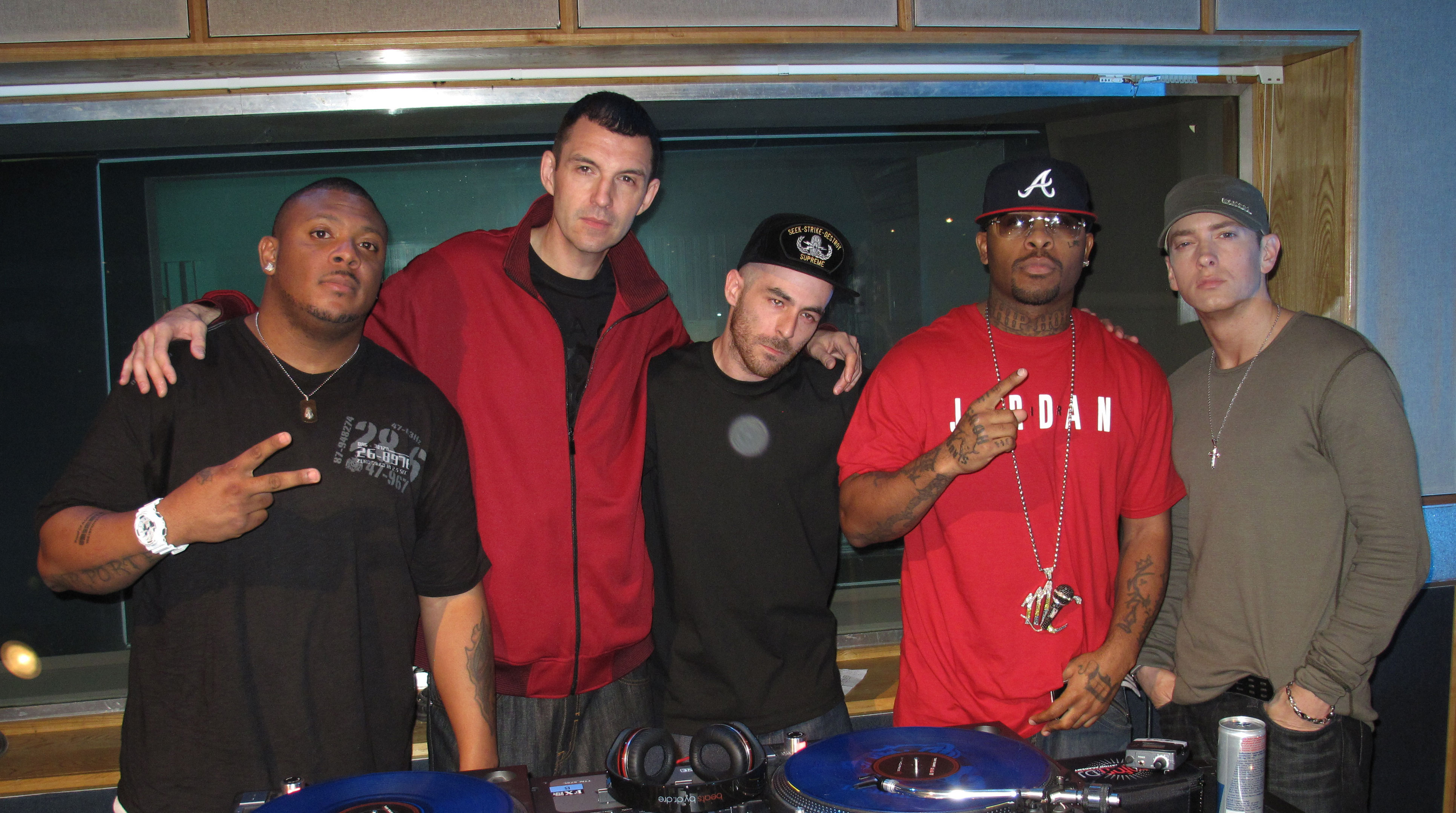 Enjoy the next 26 seconds of this freestyle, Eminem, Royce Da 5'9″ and Mr. Porter laid down while visiting Tim Westwood's show on BBC Radio 1. The entire episode airs tomorrow night. Tune in.
Sidebar: No Em and Dre tour. Sorry, folks.
UPDATE: Full version.