The Clipse Heading On Tour With Drake?
July 22, 2010 @ 6:35 PM EST
General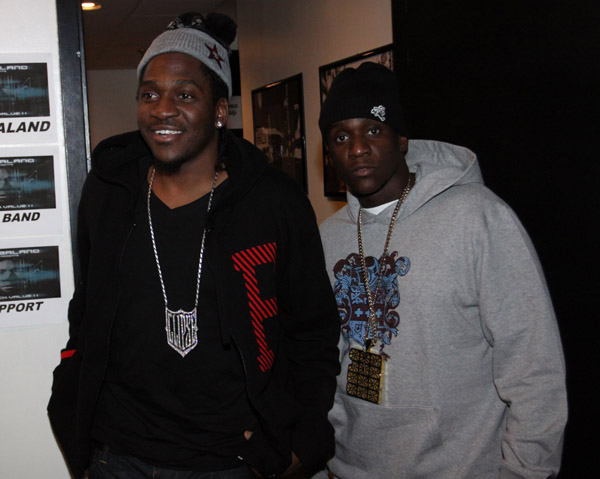 At the 5:00 mark of his Jewstream call, Drake hinted that the opening act for his upcoming Fall Tour would be a choice that the rap public would be really happy with. Well, I'm hearing it's the VA duo who are gonna get the spot. Guess despite Pusha's solo shine lately, the Brothers Thornton are still thicker than thieves. Ughk!