Drake Visits Jimi Hendrix's Grave
September 16, 2010 @ 5:04 PM EDT
General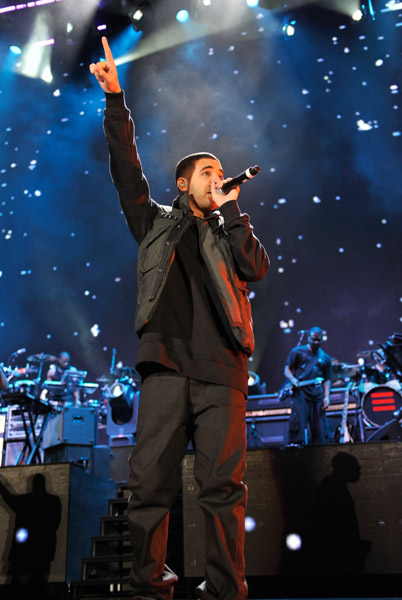 In a Q&A in the latest issue of Rolling Stone, Drizzy Hendrix speaks on visiting the final resting place of legendary rock guitarist Jimi Hendrix after a tour stop in Seattle. He wrote dude a letter too. Sorry Aaliyah.
Update: ATF with the scan
Why did you decide to visit Hendrix's grave?
I'm a huge fan—I play the DVD of Hendrix at Woodstock to pump me up before I perform. Watching him go out there at 10 in the morning in shitty weather and conquer the world always gives me a little more adrenaline. I just left a little letter for Jimi at his grave.


What did the letter say?
It wasn't a real letter. I just wrote him a message on a pack of Zig-Zags. It said, "Still inspired".