Kanye West & Pusha T Hot 97 Takeover
November 2, 2010 @ 8:43 PM EDT
General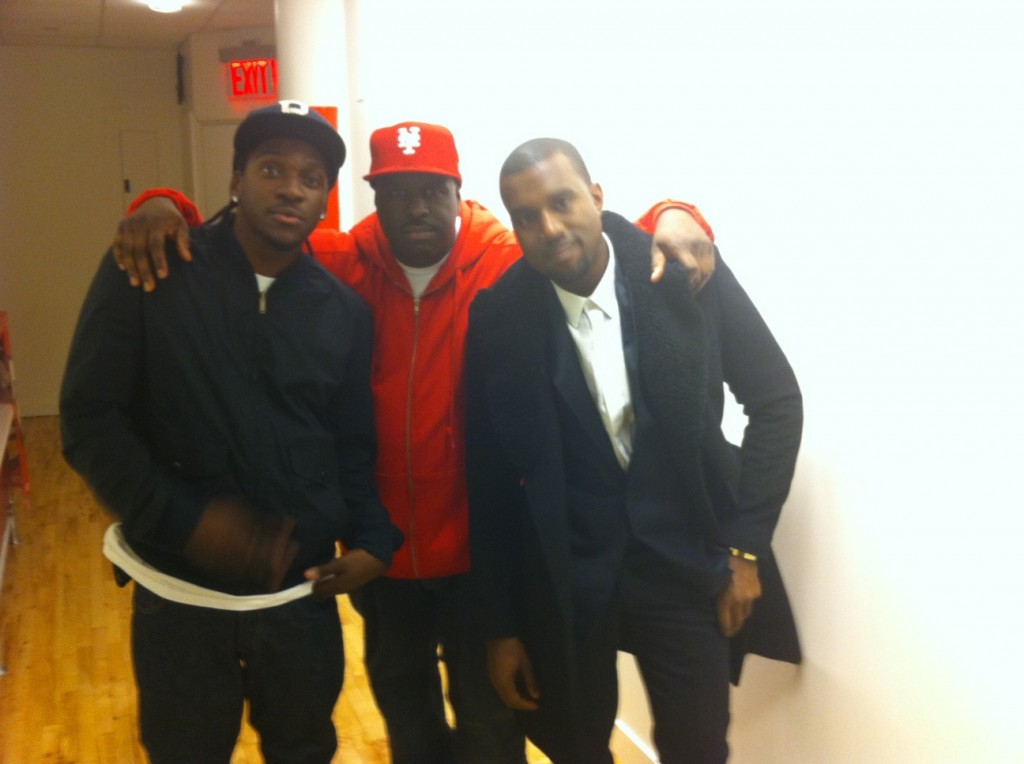 Kanye West and Pusha T made their selves at home during Funkmaster Flex's evening drive tonight on Hot 97. Take a listen below.
Break 1: Introduction. Kanye mentions some people he looks up to.
Break 2: Kanye talks signing Pusha to G.O.O.D. Music.
Break 3: Kanye talks about Taylor Swift.

Break 4: Kanye speaks on Joell Ortiz and the leaked nude pics.
Break 5: Kanye talks about his album artwork, the Cam'ron & Jim Jones' diss and Dame Dash.
Break 6: Kanye talks about Pusha's new project, Runaway, working with Hype Williams and Amber Rose.
Break 7: Kanye talks being misunderstood and his upcoming collabo album with Jay-Z.
Break 8: Briefly discusses Big Sean on G.O.O.D. Music.
Freestyle: