Yelawolf Reacts To Shaq Co-Sign
November 11, 2010 @ 11:51 AM EDT
General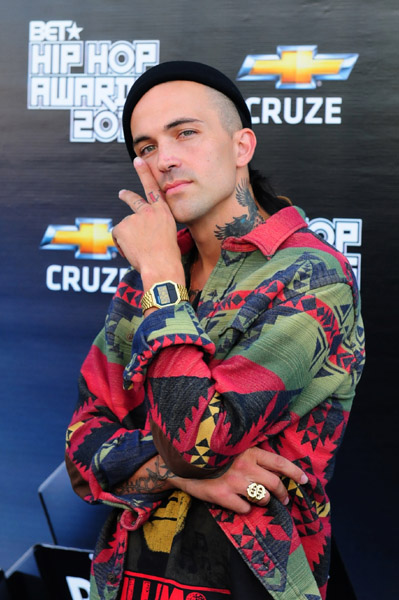 SI.com: Top five favorite rappers?
O'Neal: Eminem, Jay Z, Kanye West, Clipse, The Game. And off the bench is this cat from Alabama called Yelawolf. He's f—— nasty.
Sports Illustrated got all up in NBA star Shaquille O'Neal's business yesterday and asked him about his favorite rappers. At the end of his roll call, he bigs up newcomer, Yelawolf. Today on The Morning After With Angela Yee, Yela gave his thoughts on his endorsement. Remember, Trunk Muzik 0-60 drops November 22nd.
Sidebar: Complex Previews 0-60