New Mixtape: B.o.B No Genre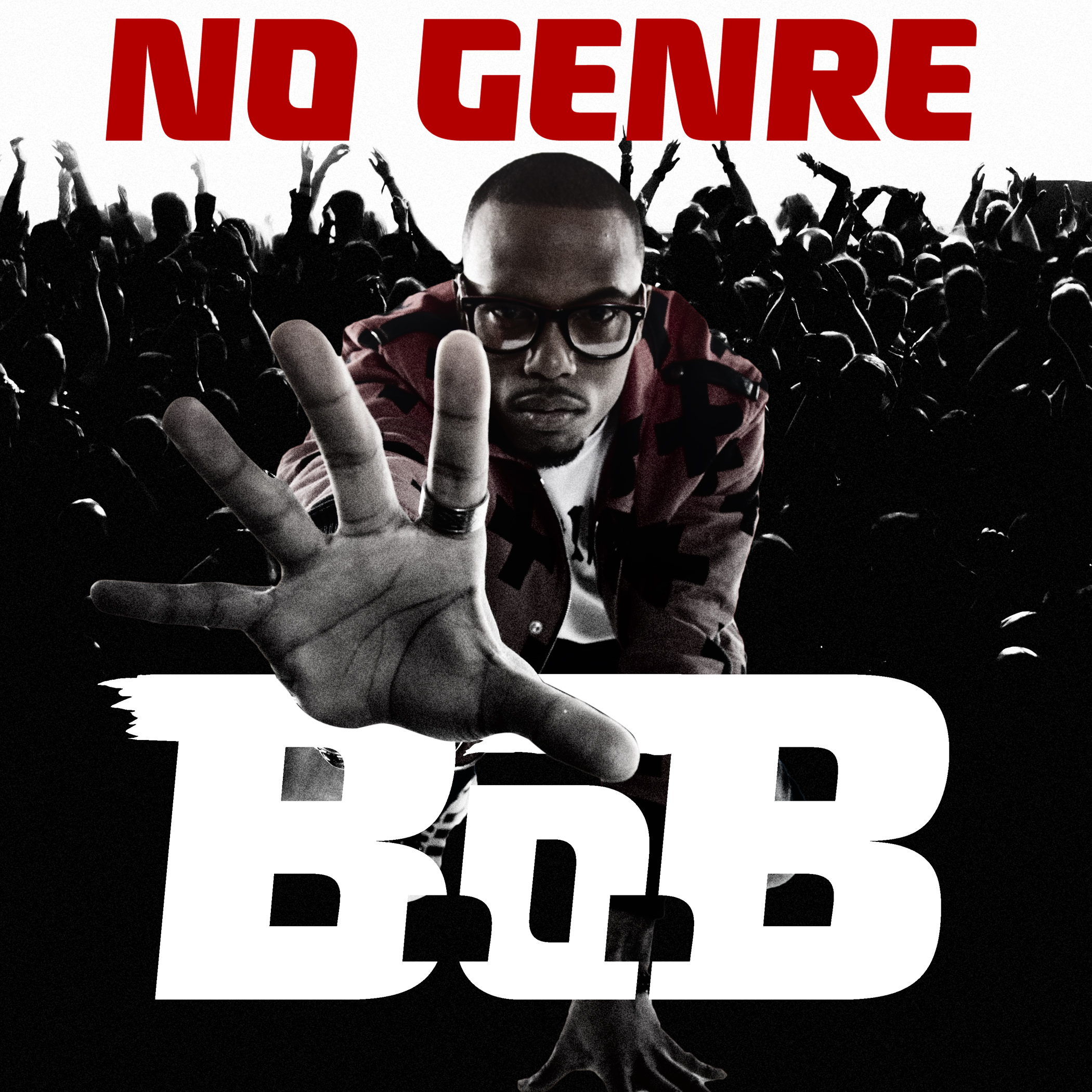 Bobby Ray is set to release his brand new tape No Genre this Tuesday, alongside his boss T.I.'s No Mercy. Features are going to include T.I., Bun B, Wiz Khalifa and Donnis, with production from Kanye West, Jim Jonsin, Quincy Jones and B.o.B himself.
UPDATE: Download link, tracklist, and new video "The Watchers" below.
1.) Beast Mode – (Prod. by Infinity)
2.) So So – (Prod. by Jim Jonsin)
3.) How u do that – (Prod. by Kutta)
4.) Feet Don't Fail Me Now – T.I. & Spodee – (Prod. by Kutta)
5.) Higher – feat. Playboy Tre – Prince Cy Hi & Bun B – (Prod. by Polow da Don)
6.) Shoot up the Station – (Prod. by Kutta)
7.) Not Lost – feat. T.I. – (Prod. by JR Rotem)
8.) Cold As Ice – (Prod. by Mike Caren & B.o.B)
9.) The Watchers – (Prod. by B.o.B)
10.) Batman Flow – feat. Donnis – (Prod. by Dr. Luke)
11.) American Dreamin – (Prod. by Mike Caren & B.o.B)
12.) Grand Hustle Kings – feat. Young Dro & T.I. – (Prod. by Quincy Jones)
13.) Dr. Aden – (Prod. by Jack Splash)
14.) Attraction – (Prod. by B.o.B)
15.) Game Time – (Prod by J. Lack)
16.) I'm Beaming – Remix (All City Chess Club)