Bad Meets Evil Special On Shade 45
June 10, 2011 @ 8:08 PM EDT
General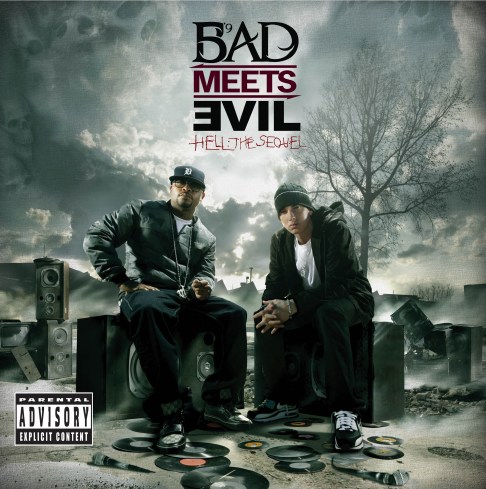 Along with Royce Da 5'9″, Eminem utilized his radio station this evening and gave a track by track breakdown of their EP, Hell: The Sequel. Listen below and  cop it next Tuesday (June 14th).
Break 1: Eminem gives back story of "Bad Meets Evil" concept.
Break 2: More Bad Meets Evil origins.
Break 3: Eminem on reconciling with Royce, creating Hell: The Sequel, and plays "Welcome To Hell".
Break 4: Em and Royce explain their Bad and Evil aliases, recording process, EP title, and "Fast Lane".
Break 5: Bad & Evil explain "The Reunion".
Break 6: Bad & Evil speak on Mr. Porter's role on the EP.
Break 7: The duo speak on "I'm Everything".
Break 8: Speaks on "Kiss".
Break 9: Em talks collaborating with Bruno Mars on "Lighters".
Break 10: Bad & Evil on "Take From Me".
Break 11: Closing remarks and recording"Loud Noises".