Reebok Drops Rick Ross; UltraViolet Reacts
April 12, 2013 @ 8:11 AM EDT
General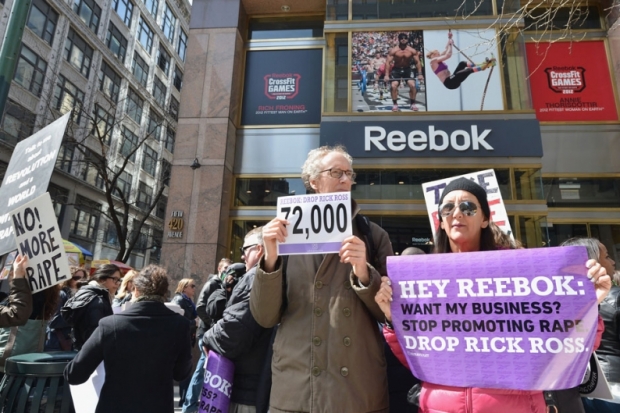 Like a pair of 54.11's, Reebok folded under pressure and dropped spokesman Rick Ross. In a statement sent to TMZ, the sneaker maker said:
"Reebok holds our partners to a high standard, and we expect them to live up to the values of our brand.  Unfortunately, Rick Ross has failed to do so. While we do not believe that Rick Ross condones sexual assault, we are very disappointed he has yet to display an understanding of the seriousness of this issue or an appropriate level of remorse."

UPDATE: Woman's group UltraViolet reacts to to the news.
"We are thrilled to hear that Reebok is joining the fight against rape culture and dropping Rick Ross. This is a huge victory for women, for the 526 survivors of rape who were brave enough to publicly confront rape culture, and for the nearly 100,000 UltraViolet members who have poured their hearts and time into this campaign. This sends a strong message that rapping about drugging and raping an unconscious woman is not only morally wrong, but has real consequences. After Steubenville, Americans expect and demand better. Thank you Reebok for taking a stand."