Just Blaze Exec Producing Slaughterhouse LP
June 18, 2013 @ 12:52 PM EDT
General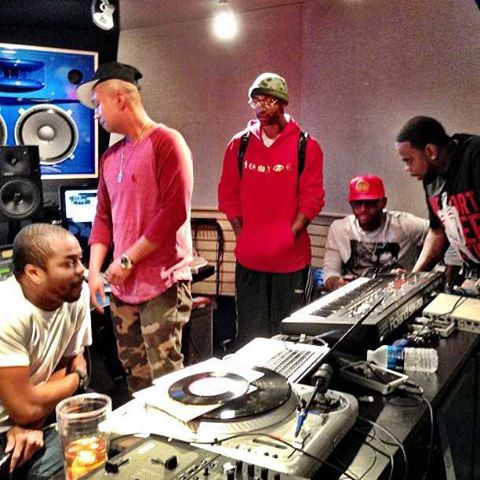 Shady Records' four horsemen have been spending the past month working on their third album. And today, the group announced that Just Blaze will serve as the project's executive producer.
"I'm really excited about doing things a different way this time around", says Joe Budden. This isn't a send-tracks-around, and everyone-records-in-their-own-studio type of album. Joell Ortiz said that he is happily looking forward to the process as well: "The creative being creative! Fun, fun fun!"

Royce Da 5'9" added that "everyone is in the perfect space, mentally. It feels great to be back in the studio with the guys and I think that I can speak for everyone when I say that we just wanna make an album that will stand the test of time and mean sum'n to Hip-Hop."

If Crooked I's attitude towards this project is any indication of where it's headed, prepare for an onslaught. "God of the Westcoast, I birthed these [email protected]@& now I'm about to burry 'em. Bloody Axe PigFace Slaughterhouse Mafia!"
In other things Shady related, browse their new Trust Shady Tumblr page. Cop a t-shirt while you're at it.