Flo Rida Returns To The Breakfast Club
August 1, 2013 @ 10:19 AM EDT
General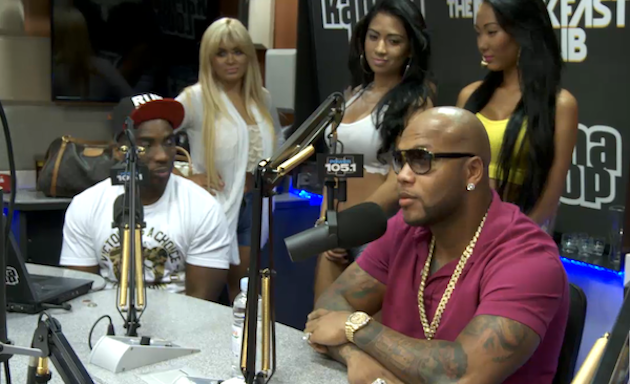 Flo Rida was this morning's guest on Power 105. He spoke on his music, relationship with Nelly and DJ Envy recalls a time they almost got into it in LA. Valet wars. Ha! Wild Ones in stores now.
[kyte.tv appKey=MarbachViewerEmbedded&uri=channels/449330/1682846&tbid=292704&p=5296&height=350&width=540]
UPDATE: Flo returned to the Breakfast Club today and announced the title of his new album, The Perfect 10. He also talked new music, mainstream success, relationship, Pitbull, Trayvon Martin and more.