DMC On The Combat Jack Show
August 6, 2013 @ 8:47 AM EDT
General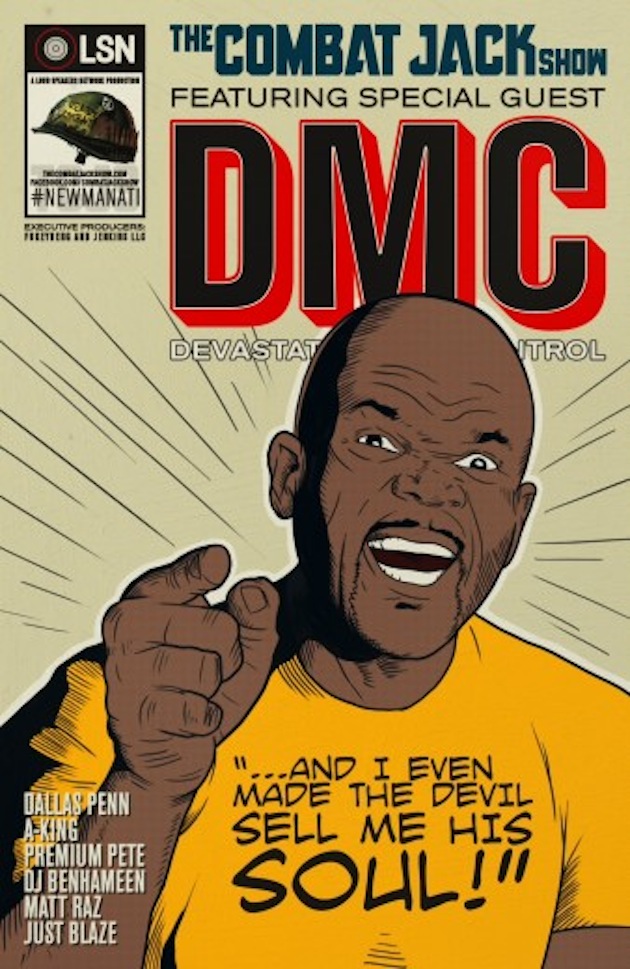 Combat Jack returns with a new podcast. DMC joined him and the team as the latest guest. If you didn't tune in, here is what you missed.
The King Of Rock, Darryl McDaniels, raps harder than he ever did on this episode, spitting about coming up under the influence of the Cold Crush and the Furious Five, the rise of Run-DMC, the GOAT rap group, alcoholism, being an orphan, the death of Jam Master Jay and the eventual break up of the group. He also talks about his lifelong love for comic books and how he's about to publish his own under his Darryl Makes Comics company. This interview is guaranteed tougher than leather.
Learn more about Darryl Makes Comics and support his Kickstarter campaign here.