Gucci Mane Sentenced To Six Months
September 30, 2013 @ 2:22 PM EDT
General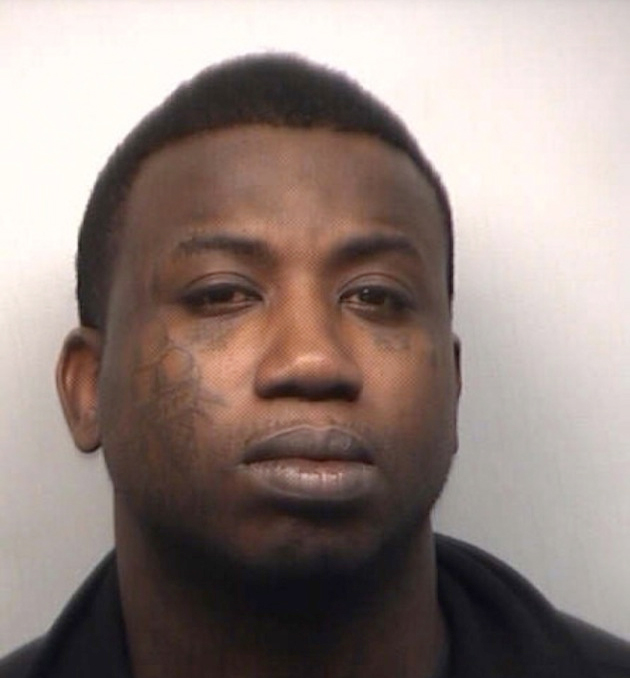 Not again. An arrest warrant has been issued for Gucci for allegedly assaulting a fan at Atlanta's Harlem Nights club last Friday for his Trap Back 2 release party.
The victim, a U.S. soldier, tells WSB-TV he was hit in the head with a bottle and left with 10 stitches after asking to take a photo with the rapper.
UPDATE: Gucci has turned himself in. Fox Atlanta says he was denied bail by a judge today and is due back in April 10. WSB-TV reporter Amy Napier Viteri says:
Police sources say rapper Gucci Mane has turned himself in, charged with aggravated assault for hitting soldier on head with bottle. I'm told Gucci is in police custody. He will be booked into Fulton County Jail.
UPDATE 2: According to the AJC, Gucci's been indicted on one count of assault.
UPDATE 3: What the hell?! After being released on a $75,000 bail yesterday, Gucci was taken back into custody as the incident above violated his probation.
UPDATE 4: Back in the streets today. Due back in court this month. Case pending.
UPDATE 5:  It's been one helluva week for La Flare. Following his Twitter rant and nearly getting into a fight, he was arrested this morning in Atlanta for marijuana, a concealed weapon, and threatening police. According to TMZ he was booked and taken to the hospital as a precautionary measure.
UPDATE 6: Gucci sentenced to 183 days in the slammer.