Cam'ron: Ghetto Heaven Vol. 1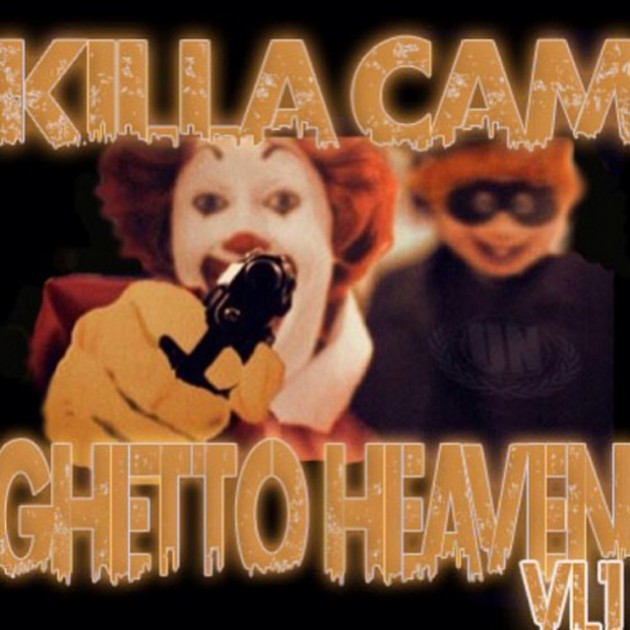 Thanks, Killa. You promised us a collection of tunes and you finally came thru. (Hi Jay Electronica).
On the production side, Cam sticks to the script with soulful beats from relative unknowns which allows his vocals to take center stage. Lyrically he's still the slick-talking jokester who this time around can't help but rap about his new ladyfriend.
On the finger snapping "Me Killa", he wisecracks, "Niggas thinking I'm with Ju Ju cause I'm in love/She ain't black, man, she Cuban, her mother, the plug" and on the following "Dat All" he brags about his Harlem stripes before once again addressing his boo, "Even Ju Ju know/Act right or I'm on to the next bitch/Nah, I love you boo boo, you know I'm playing baby/Man, she know I ain't playing baby".
But it ain't all lovey dovey. Reminiscent of "I Hate My Job", "Go Outside" details the everyday struggle in the hood. Over the MJB classic, "My Life" finds Cam avoiding the police like a young hustler on the street while he later ducks the strobelite honeys on the silly Sen City-assisted "Instagram Catfish". Mr. Giles snaps: "On Instagram, she the business man that bombay/In person, she Precious, Medusa, a lil bit of Stronjay".
Although his career has been on hiatus, Cam is still in tune with the industry talk. The Jodeci-sampled "Come And Talk To Me" provides the platform for Cam to retort Jay-Z's "Pound Cake" reference. "She said Jay made you a millionaire and looked me in the eyes/I said cake, cake, cake got that from the pies/We made each other millions, that was my reply/But I had a mill before I met him, baby, that ain't no lie". Cam is in a comfortable space so sometimes his music career stalls. Ghetto Heaven Vol 1. coulda been trimmed to cut filler like "Talk To Me" and "Murder Game", but overall its strengths outweigh its weaknesses. Killa Season is always welcomed.—YN