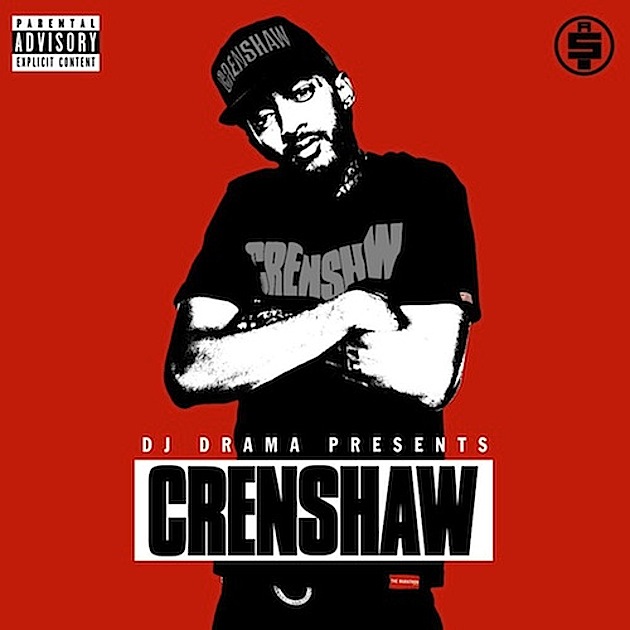 You love to hear the story again and again. Nipsey Hussle shook up the game by releasing a limited amount of a 1000 albums and decided to sell them for a $100 dollars a pop. And boy did his true fans come through and even Hov applauded his new rules stance and copped a hundred himself. But now that we're clear on Hussle's business acumen, the question remains is Crenshaw any good?
C'mon fool. You already know. Neighborhood Nip got the gift. Whether he's cruising with co-pilot Dom Kennedy ("Checc Me Out"), blacking out over a soulful 9th Wonder groove ("Face The World"), or talking to the man above "Blessings", Nip remains charismatic and confident with razor sharp bars.
And he's also versatile. Some of Crenshaw's best material showcases R&B grooves. Sade's music provides the platform for "If U Were Mine", where Nip gets reflective: "A couple niggas that hate me but way more people show love/Niggas trying to hard/They dying to ball/Turn around and hate on me like it's a crime to evolve".  A Floetry sample is screwed and chopped on "4 In The Mornin" where Nipsey spends some personal time with a fortunate lady friend. But things get truly soulful with guest James Fauntleroy who goes in on "Come Over". I wouldn't mind hearing this one on your favorite radio station.
Whether you download for free on dat piff to hear DJ Drama add his magic touch or you were the few of the fortunate to get your hands on a hard copy, Crenshaw is a rock solid collection of tunes that show Hussle deserve the presidents for the music that represents his life. As track 18 states he's a "1 of 1". Gon get you some. —YN