Birdman & Mack Maine Join Wayne In Paris
October 18, 2013 @ 1:12 PM EDT
General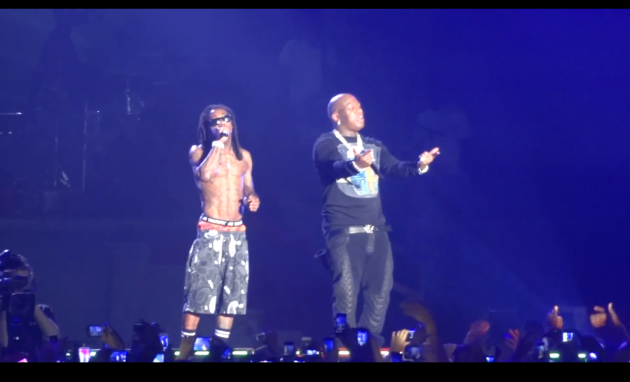 Voulez-Vous Coucher Avec Moi Bitches.
Lil Wayne and yours truly were in the City of Lights two days ago for the Paris leg of his European Tour. During his performance at the Bercy Arena, he brought out Birdman and Mack Maine for "Stay Fly" and "Tap Out" respectively.
On another note, Wayne recently became majority owner of European accessory brand, Wiz & Ope. His line will be available in the U.S. February 2014.