Timbaland Previews Jay Z Song In Belgium
October 22, 2013 @ 9:30 PM EDT
Videos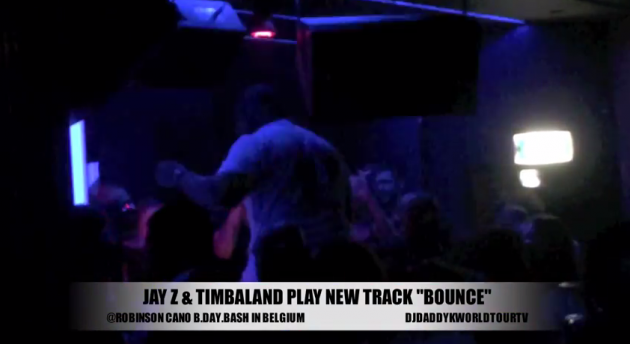 New Song. New Title.
With Jay Z mingling with the crowd, Timbaland bounces to a new track that he previewed during an after-party in Belgium last night.
According to a concert-goer, who attended the show, Tim announced he's changed the title of his next album to Textbook Tim. It was previously titled Rebirth after scrapping Shock Value 3.