New Video: 3D Na'Tee "The Kill"
November 4, 2013 @ 8:27 AM EDT
Videos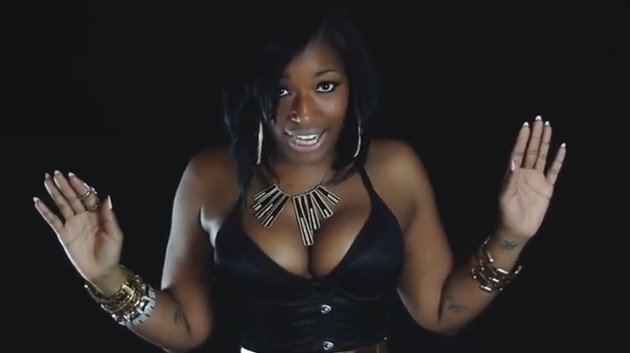 Ooh Kill 'Em.
3D Na'Tee is murdering the game. And for further proof, cameras keep focus on her as she does what she does best. Says 3D:
This record was a direct derivative of the emotions I had after a week of linking with Steve Rifkind of All Def Digital/Universal in my hometown, hearing my name mentioned in some of the hottest/heated hip hop debates, and working on several tracks for my next project, The Regime. With all the talk of Hova's, Kings of New York, Kings of Rap, Yeezus', and Rap Gods, true rap fiends can be excited that at least a small percentage of artist seem to still care about that competitive gene in hip hop that kept top artist competing to be better lyrically. That same gene compelled new artist to aspire to be like the greats. And, whether Charlamange admits it or not, I will be one of them…
 3D Na'Tee. She's from New Orleans. (when asked, "Who is the best female artist out right now?" by Angela Yee of The Breakfast Club.) – B.DOT OF RAPRADAR
The video was shot and edited by @DunnDealDesign and produced by 5StarBeatz who I worked with previously on The Coronation.  I'll be dropping new music on my app soon, so make sure you get it now from the iTunes or Google Play Store.