Rick Ross Covers RESPECT.
November 5, 2013 @ 3:07 PM EDT
General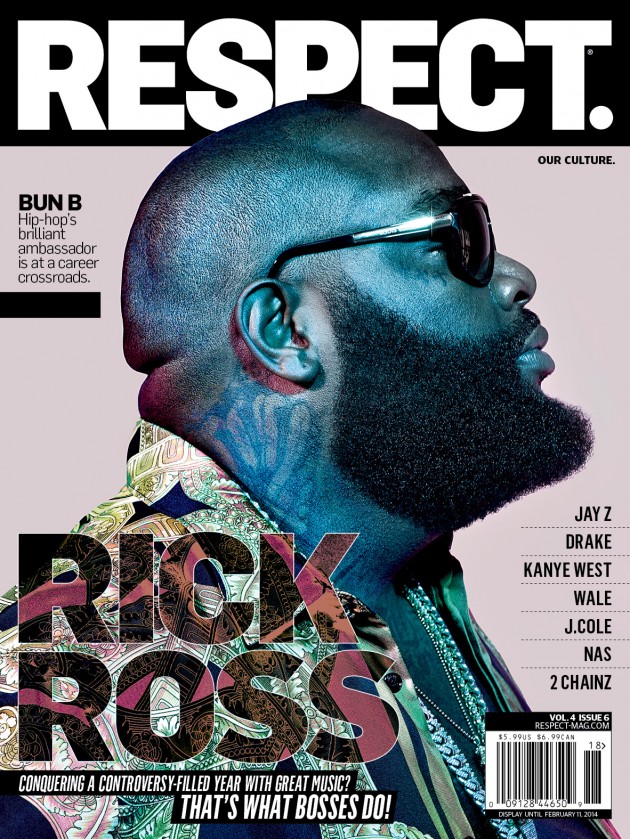 Can We Get A Rozay?
The Mastermind tour is a week away and Rozay graces the front cover of RESPECT. It's been a crazy 2013 but Ross is planning to close it out in a major way. Issue on stands Nov 19.