Nick Cannon Returns To The Breakfast Club
November 12, 2013 @ 10:45 AM EDT
General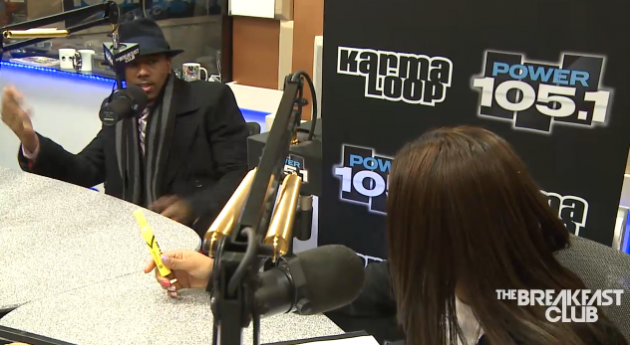 Like A Pimp.
Nick visited the Breakfast Club this morning. He spoke on upcoming projects including the return of his Wild 'N Out series. He also weighed in on Nicki Minaj judging American Idol alongside wifey and Mariah allowing promiscuous behaivor with others before marriage. Now that's n'credible.
UPDATE: Six months later, Nick's back. Talks about Mariah, Wild 'N Out, Kim Kardashian and more.
UPDATE 2: Back on Power 105 today, Nick spoke on Jeezy, Mariah Carey, the BET Hip Hop Awards, Love & Hip-Hop, his comedy show on Showtime and more.