Zane Lowe Interviews Eminem
November 21, 2013 @ 5:55 PM EDT
General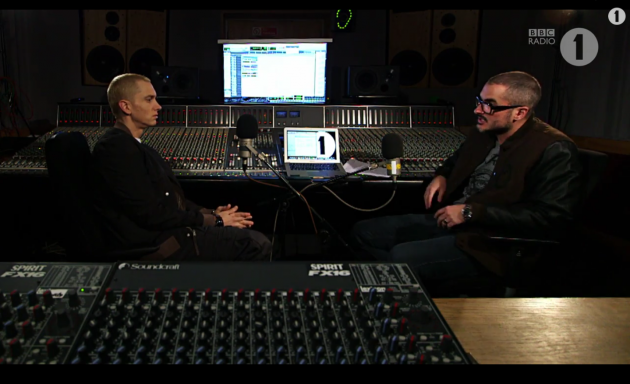 Shady Conversation.
Eminem was back across the pond last week and stopped by Zane Lowe's spot for another sit down. In the first of his four part interview, Em spoke on his approach on The Marshall Mathers LP 2.
Part 2: Em talks about dealing with crossover success and fame.  
Part 3: Em discusses more tracks and leftover songs.
Part 4: Fin.