Ebro Darden On The Combat Jack Show
November 26, 2013 @ 12:37 PM EDT
General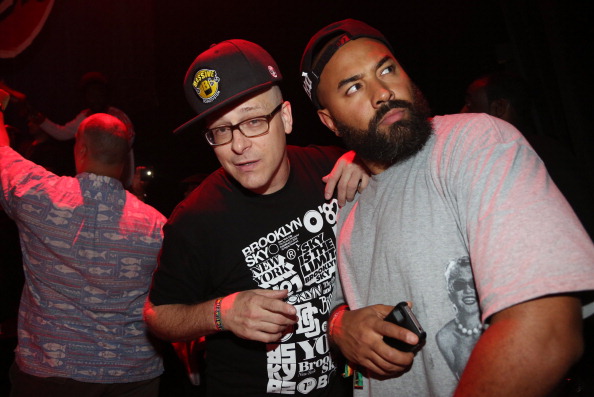 Mr. Hot 97.
Following B.Dot's battle with Hot 97 last week, the station's program director Ebro Darden, was interviewed by Combat Jack's show. #OccupyHot97
The Major Leagues vs the Minor Leagues. Program Director of New York's famed radio station Hot 97 Ebro Darden comes on the Combat Jack Show after a heated Twitter exchange with CJ to discuss the current state of radio, wtf is up with its playlist, why certain records don't get air play during primetime, why records by Trinidad James get love over New York City artists, what's really going on with Hip Hop culture and an apology to Sean Price. #OccupyHot97 indeed.
UPDATE: Mr. Darden's back.
The Combat Jack show once again occupied the Hot 97 portal to break bread with our friend Ebro Darden of Hot 97 fame. You know every once and a while we gotta sit down with the head honcho to have "that" conversation. We talked NYC hip hop, the state of radio, his ever growing personality and more. Want to know if Hot 97 can be the home of The Combat Jack Show? Put down that daddy yak, grab some D'usse listen to this hardbody episode. #Newmanati