Nipsey Hussle & Karen Civil On 'The Combat Jack Show'
December 3, 2013 @ 8:38 AM EDT
General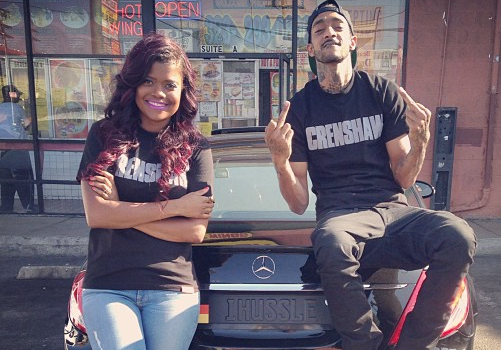 Double The Pleasure.
From LA To NY, Nipsey Hussle and Karen Civil were the latest guests on The Combat Jack Show. If you missed the action, here's what went down.
On this week's episode of The Combat Jack Show, we have Los Angeles, California's rising star Nipsey Hussle. We talk everything from his early beginnings in LA, his rising fame to stardom, him almost doing a long stretch in prison after "hiding out" with a warrant on his head, his beef with Complex, his new $100 mixtape 'Crenshaw' and more. Also, riding shotgun with Nipsey is the beautiful media maven Karen Civil. KC speaks on her ascension in the industry from interning with Funk Master Flex to working with Dipset and the likes of Lil Wayne, Jeezy, being an integral part of the Beats by Dre empire etc. It.Does.Not.Stop.