Charlamagne Tha God 'NY Times' Feature
December 12, 2013 @ 12:00 PM EDT
General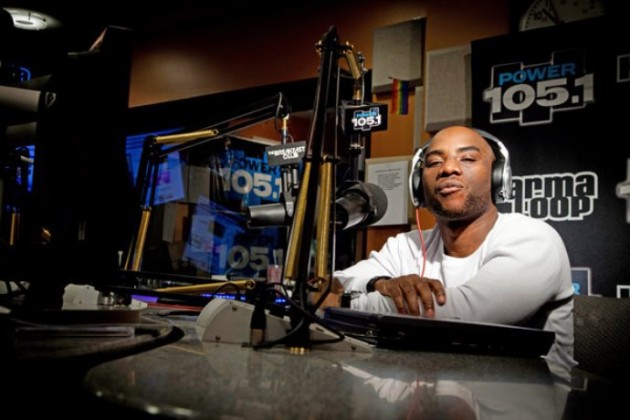 Charles In Charge.
Power 105's Charlamagne The God of the morning show's Breakfast Club was featured in yesterday's edition of NY Times. In the article, he discussed his come up in radio, past run-ins with the law and his interviews. Below's an excerpt of his interview with Kanye.
I'm a slightly obnoxious person," Charlamagne said, when asked why he always asks questions like this. "I don't even think about it. You know what I'm saying? I just like to have conversations with people."
He called Mr. West "Kanye Kardashian"; dismissed his new album, "Yeezus," as "wack"; and basically accused him of being a hypocrite. "You denounce corporations at the same time as you get onstage and need Nike and Adidas to back you," he said.
Surprisingly, Mr. West, given his prickliness with the media, seemed to take Charlamagne's criticisms in stride. When he sensed that one of Charlamagne's colleagues, the D.J. Envy, was taking too much airtime, Mr. West cut him off, saying: "They want to hear him talk, man. No offense. They want this man to throw them blows. They're waiting for Charlamagne to tap these gloves and go at 'Ye. So let's go."
And when Charlamagne called Mr. West a "walking contradiction" for his strange symbiotic "I love you/I hate you" relationship with the fashion business, the singer suggested that that was precisely his intention. "I take the opportunity to look as stupid as possible."
Read the full article here.