Childish Gambino: Because The Internet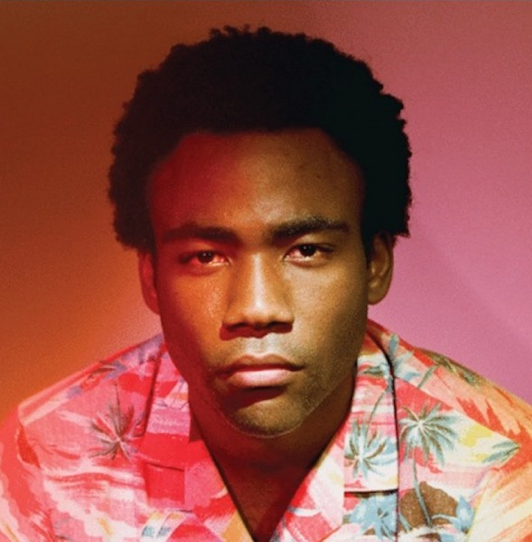 Truth be told, Camp never got me amped. It was hard to take actor Donald Glover serious as a rapper named Childish Gambino. But after moments of promise on his 2012 Royalty mixtape, Bino puts it all together on his surprisingly dope second album, Because The Internet.
A conceptual work with an online script available, BTI is best digested as a full body of work but there are definite standouts. And most often, they find Bino harmonizing as well as spitting bars. Look out Frank Ocean. "Shadows" flips the classic Manzel break beat "Space Funk" as dude gets all in his feelings. He pleads, "Tuesday afternoon/I ain't got shit to do/But fall in love with you."
The ups and downs with the opposite sex reside heavy here. Hey maybe the lady of Glover's dreams just might be in the West Coast as revealed on the Lloyd-aided "Telegraph Ave". Hey an Oaktown girl worked out pretty well for me. As y'all can see. Ha! Still relationship bliss may have to wait for Bino. It's back to heartbreak on "Flight Of Navigator" and the following "Zealots of Stockholm" and "Urn" both explore life, death and mortality. Deep shit.
But it ain't all blackhearted soul. Bino can still brag and boast with the best. On "Sweatpants" he backs up his collar-poppin bars ("Don't be mad cause I'm doin me/Better than you're doin you") with a equally obnoxious chorus, "I'm winning, Yeah, yeah, I'm winning/Rich kid, asshole, paint me as a villain."
It's hard to hate on Glover anymore because his music now delivers. On the captivating closer "Life: The Biggest Troll" he advises, "Stay on your own shit, fuck what these clones think/Just remember that you the shit, but act like it don't stink." Future smelling like roses.—YN