Fan Performs "Clique" For Jay-Z In NC
January 6, 2014 @ 3:03 PM EDT
General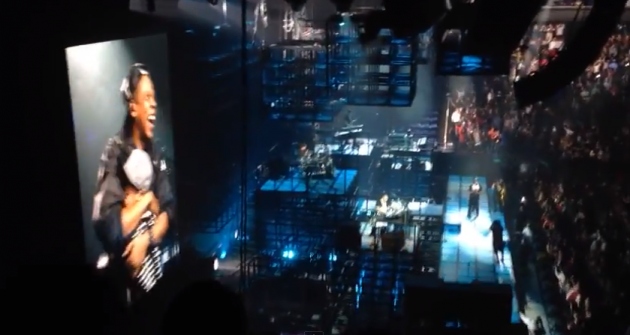 A Star Is Born.
Jay loves the kids. And during his "MCHG" tour stop last night in Greensboro, NC, he brought a 12 year-old fan to help recite a verse from "Clique". Says a concertgoer:
Tonight, I attended the Magna Carter Holy Grail Tour stop in Greensboro, NC.  Hov was showing love to the crowd when a young boy name Justin was holding a sign that said, 'Can I rap for you?' so Jigga had him come up on stage.
When he got up there, Justin said "I don't need no music" and proceeded to rap a verse from "Clique." At the conclusion he got even bolder and asked Hov if he could go backstage after the show and, of course, he said 'Yes.'
It was pretty dope. A moment this little dude will never forget.