Ice Cube Gets Name On Goodyear Blimp
January 20, 2014 @ 9:46 PM EDT
General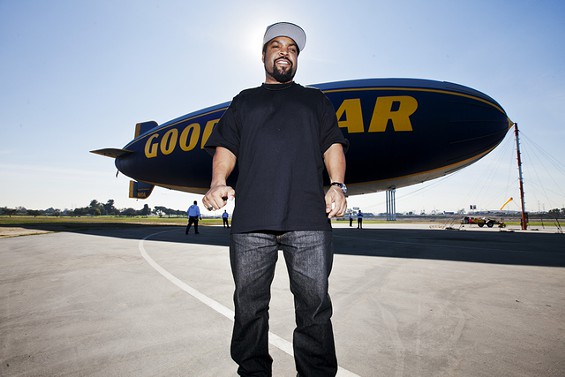 Today Was A Good Day.
In 1993, Ice Cubed rapped that he read his name lite up on the Goodyear blimp on his hit single "It Was A Good Day", and today it became reality.
In recognition of National Good Day Day, a Goodyear blimp with the rapper and actor's name flew over South Central, L.A. Although it didn't flash the lyrics, "Ice Cube's A Pimp", the project help raised $25,000 for the non-profit organization, A Place Called Home. Good day. Good deed.