50 Cent Discusses NASCAR Partnership
February 5, 2014 @ 2:50 PM EDT
General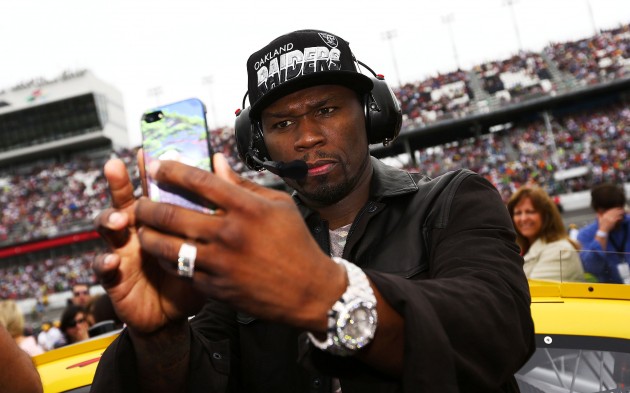 Get In My Car.
50 Cent's diversifying his portfolio again by partnering with NASCAR Swan Racing. As part of the deal, 50's SMS Audio will sponsor two of their vehicles during the 2014 and 2015 NASCAR Sprint Cup Series. Read the full interview here.
50, let's start with the NASCAR deal. If we were playing a name association game where somebody says "NASCAR," I'd never in a million years utter "50 Cent." How did this venture come about? 
[Laughs] Well, it's collaboration between SMS and Swan Racing. I attended the Daytona 500 last year and there was so much publicity — and an awkward moment: I was saying hi to [reporter] Erin Andrews and she turned around right at the same time, and I almost kissed her. It got 10 million views online. And I enjoyed myself [at the race] and I became open to the idea. I watched it a lot on TV and hung out with [drivers] at parties, but that was the first race I actually attended. 
What is it about the sport that appeals to you? 
I liked NASCAR before I knew what it was. I had toy cars as a kid. I developed a fetish. Listen, parents paint the room pink for a girl, blue for a boy, and if they're buying a toy for a boy, it'd be a car. I'd actually cry if I didn't have my cars. So I already had that fascination.