Diddy On Executive Producing Ross LP
February 6, 2014 @ 10:54 AM EDT
General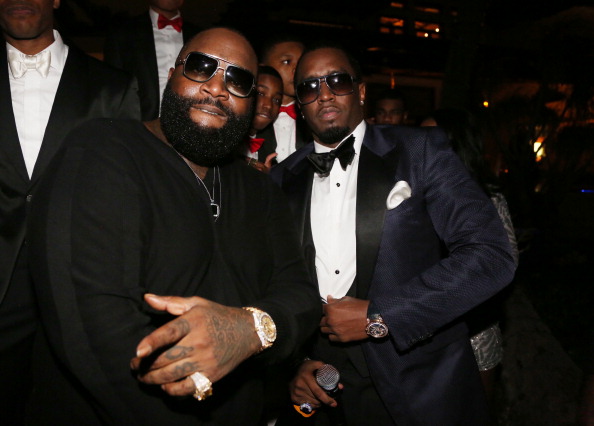 Bugatti Boyz.
Rick Ross' Mastermind is weeks away and Diddy's making sure it arrives on time. In a press release, Puff discussed co-executive producing his sixth solo set. Hopefully his input is employed the same way it was on Jay-Z's  American Gangter.  Above is footage of them working on the project.
Says Diddy:
"It's a team effort. Ross, Khaled, Gucci Pucci and I are like a family.  The goal for Mastermind was to create a classic album. Once we put all our superpowers together we knew there was nothing stopping us from accomplishing our goal,"
Says Rick Ross:
"Diddy is one of the greatest producers of all time and someone I respect. He has a proven track record of not only creating hit records but also classic albums. It just made sense for me to have him be a part of this process,.