Nas & Cam'Ron Reconcile
February 19, 2014 @ 5:28 PM EDT
General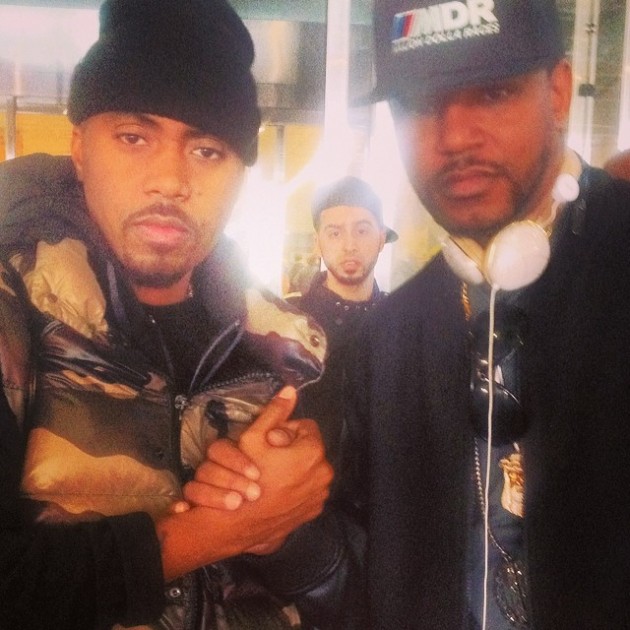 Kufi Dapper.One of hip-hop's most storied beefs has finally come to a close. Earlier, Cam'Ron posted a picture with him and former rival, Nas. If you remember, Esco called out Cam'Ron during his infamous Power 105.1 tirade. The Dips later responded with a series of diss songs and this classic diatribe. New York, stand up! Miss Info has the backstory below.
According to my source, Nas and Cam saw each other, got to talking without any awkwardness or old tension. The photo wasn't forced. Respect all around. And the best part, there was even talk of future collaboration.
Maybe that was just polite lip service but maybe, if we're lucky, there will be a Killa x Godson Dipset x Bravehearts song someday.