The Throne Performing At SXSW
March 10, 2014 @ 7:35 PM EDT
General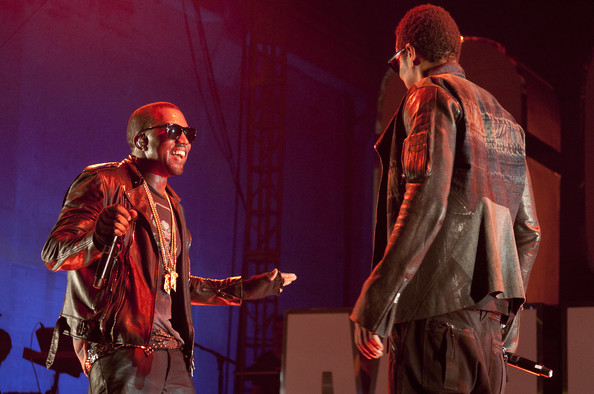 In The Zone.
This year's SXSW just got interesting. It was recently announced that Jay Z and Kanye West will kick-off Samsung's Concert Series.
Back in 2011, the pair hit the Austin, TX stage when Hov joined Ye and the G.O.O.D. Music's VEVO event. Hope you own a Galaxy—or got the hook up. Says Mashable:
Samsung plans to distribute concert wristbands only to owners of Galaxy devices with the newly launched ad-free radio service called Milk Music downloaded on their devices. They can pick up their wristbands at the Galaxy Experience pop-up location at 2nd Street and Trinity Street starting Tuesday at 10 a.m. CT. The concerts' location won't be announced until show day.