YN On 'Day 1 Radio'
April 25, 2014 @ 11:46 AM EDT
General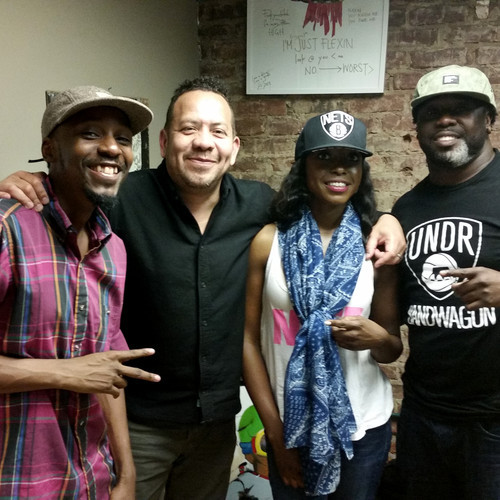 You Know You Heard Him On The Radio.
True. Seems like these days, Elliott's been on more radio shows than your favorite DJ's favorite DJ. While in Atlanta, he appeared on Day 1 Radio. Don't touch that dial.
Elliott Wilson aka YN has been running the hip-hop journalism game for about a decade. He's navigated his way to success in print (XXL Magazine, Respect) the web (rapradar.com, Life + Times "The Truth") radio (Keep It Thoro) and most recently live events ("CRWN"). There is seemingly nothing the Queens, NY native touches that doesn't turn into gold. Listen up as the Day 1 Radio crew discusses his history in the business as well as whats next on his takeover agenda. Plus we talk the new Future album "Honest" and our fondest record store memories. DJ Wally Sparks on the mix as always. You know the routine, download, share and like!