Lil Wayne vs. Marcos Maidana's Camp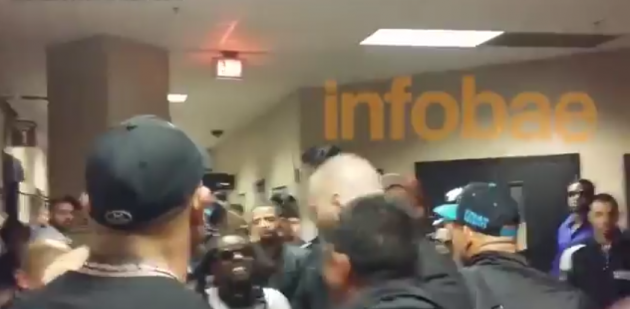 Afri-caaans vs Argentini-aaans?
Although Floyd Mayweather beat Marcos Maidana this past weekend, round 13 took place backstage. Lil Wayne was ready to throw his after a water bottle was thrown at him. Allegedly, it was from someone in Maidana's entourage. Fortunately, the scuffle was broken up before anyone got hurt.