Lord Finesse On 'The Combat Jack Show'
May 13, 2014 @ 12:31 PM EDT
General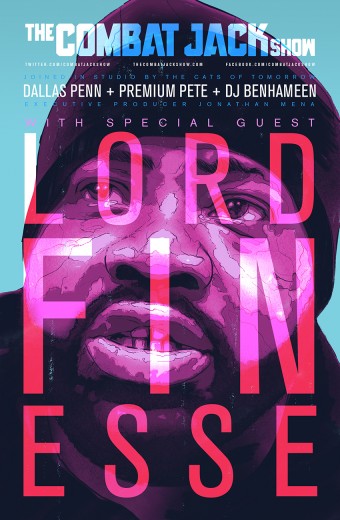 Diggin' With Combat.
D.I.T.C. member Lord Finesse was recently the latest guest on The Combat Jack Show podcast. For those who didn't tune in, here's what you missed. Download The Remix Project here.
Diggin' In The Crates co-founder Lord Finesse gives us a history lesson on his days as the Funky Technician, discovering the late great Big L, being a part to the Notorious B.I.G.'s classic 'Ready To Die' album, running with Puff, working closely to this day with Dr. Dre and his legal issues with Mac Miller. Of course there's more to this, so pull up a chair because rap class is in session. PLUS, a cameo comeback by Dallas Penn. #Str8Flourishments in effect b.