Adventure Time With Action Bronson Ep. 6
July 1, 2014 @ 11:19 AM EDT
General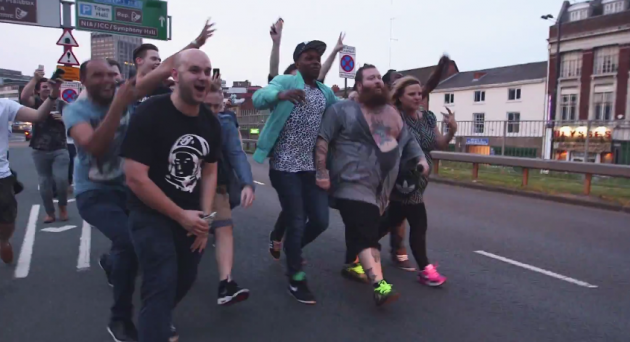 U.K. Invasion

Over in England, Action Bronson recaps his Blue Chips 2 tour with back-to-back shows. Afterward, watch him taking to the streets.
EPISODE 5:
Action Bronson's adventures carry on over to the Southern States as he enjoys some fun in the sun down in Miami, crowd surfs in North Cackalacky and jogs a few laps in Tampa.
 EPISODE 4:
Continuing his adventures in South Africa, Action has a hilarious encounter with Cape Town's finest herb. He also dirt bikes with Alchemist and performs in Johannesburg.
EPISODE 3:
Action brings the adventures to the Mother Land to explore his graffiti roots and leaves his mark in Cape Town.
EPISODES 1 & 2:
Action Bronson's been taking the world by storm as an opening act on Eminem's global tour. Here's his latest vignette while down in New Zealand.