Game 'Marrying The Game' Season 3 Ep. 8
July 3, 2014 @ 12:45 PM EDT
General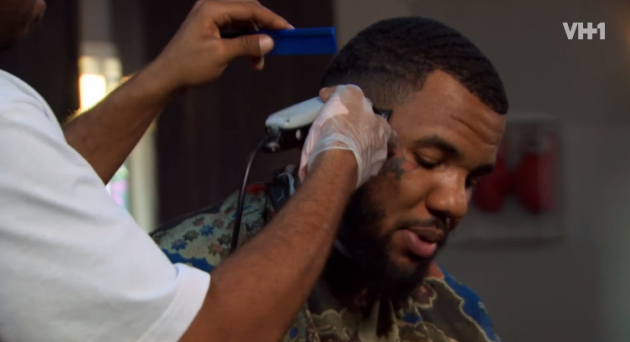 The Fade.
The game is over. Well at least Game and Tiffney's relationship as they both officially agree to go their separate ways and date again. Ah, the single life.
EPISODE 7:
Tiffney is single and ready to mingle. So now, she decides to step back into the dating field. Meanwhile, Game swags his sons King Justice and Harlem and coaches them on dating themselves. Kids.
EPISODE 6:
Temporarily going their separate ways, Tiffney gets back to dating while Game is keeping busy with work on his UK tour.
EPISODE 5:
Tiffney keeps busy with the editor and illustrator for upcoming book. Meanwhile, Game takes the opportunity to spend as much time with his kids as he can before heading off to his UK tour.
EPISODE 4:
Game tests the loyalty of his Blood Money clique by having them shoot each other up with paintballs. Meanwhile, Tiffney seeks advice as Cali already mentions plans to be an actress when she grows up. Dag, they grow up fast.
EPISODE 3:
While the kids have a difficult time adjusting to their parents' separation, Tiffney reaches out to her pops for guidance. Meanwhile, Game tries to balancing his time with the kids and business.
EPISODE 2:
Now that they have gone their separate ways for the time being, Tiffney tries to adjust getting use to having the kids on her own. Meanwhile, Game has his celebrity bowling game for the Hood Rich project and brings the kids along.
EPISODE 1:
Before the drama, VH1 returned to Game and Tiffney's reality for its third season. In the premiere, the two try to adjust to life after Cabo.