Andre 3000 'All Is By My Side' Trailer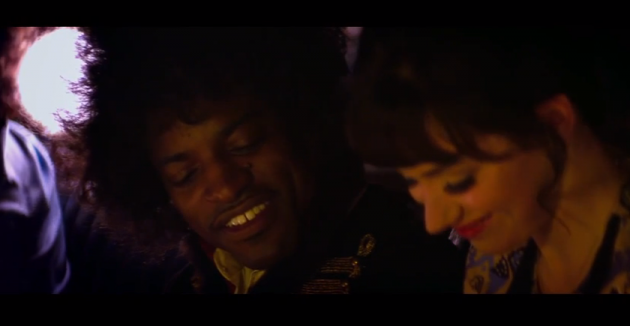 Sneak Peek.
Andre 3000 is ready to make his return to the silver screen September 26, with the Jimi Hendrix biopic, All Is By My Side. Peep the trailer above and movie synopsis below.
OutKast's André Benjamin stars as Jimi Hendrix in this revealing biopic from Academy Award-winning writer-director John Ridley (12 Years A Slave). Covering a year in Hendrix's life from 1966-67 as an unknown backup guitarist playing New York's Cheetah Club to making his mark in London's music scene up until his Monterey Pop triumph, the film presents an intimate portrait of the sensitive young musician on the verge of becoming a rock legend.
Previously:
3 Stacks' portrayal of the late Jimi Hendrix in All Is By My Side, is set to premiere at SXSW in Austin, TX. But before its debut, here's a minute plus teaser.