Total Slaughter: Episode 4
July 10, 2014 @ 5:33 PM EDT
General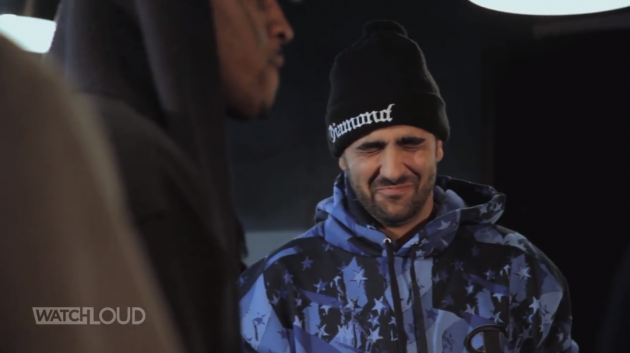 Round 4.
Episode 4:
Competing for the Total Slaughter undercard this Saturday, Big-T steps up to T-Rex while Daylyt takes on Dizaster.
Episode 3:
Still at the Slaughter studios in Brooklyn, Aye Verb dukes it out with Big T while T Rex goes against Marv Won.
Episode 2:
The battle continues with Daylyt taking on Aronsal, and Dizaster going up against Math Hoffa.
Episode 1:
Let's get ready to rumble! Last week, FUSE premiered Eminem's battle rap series Total Slaughter. In the first episode, watch as T-Rex and Cortez set things off in a grungy basement. Cortez could've been a contender.