Floyd Mayweather Disses T.I. & Tiny
July 19, 2014 @ 12:47 PM EDT
General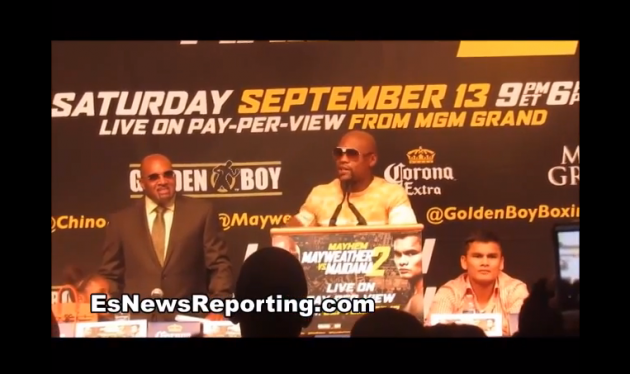 Low Blow.
Money Mayweather is back on the campaign trail promoting his upcoming rematch with Marcos Maidana. At one of his press conferences, a spectator mentioned T.I. with the champ claiming he had sex with his wife, Tiny. Round 2? Back in May, T.I. confronted Mayweather about staying away from his ol' lady.
UPDATE: Money talks.
At the press conference, I said "… he thinks I was f*cking his b*tch". I DID NOT say "… I was f*cking his b*tch". I've never been with Tiny sexually. I respect her situation and I thinks she's a good person. I would never disrespect a marriage. #Mayhem on September 13th.